Welcome! The Aspen Springs Metropolitan District meets monthly at the metro district shop at 216 Metro Drive in Aspen Springs Unit #5.  Meetings are held on the second Tuesday of each month at 6:00 PM.  Come see us there or contact us at

Aspen Springs Metropolitan District

Building and maintaining Aspen Springs Roads since 1980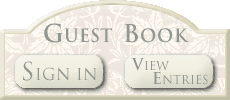 Important District Information

Aspen Springs Metropolitan District

mailing address:

PO Box 488

Pagosa Springs, CO  81147

physical address:

216 Metro Drive

Pagosa Springs, CO  81147

Phone (970)731-5656

Fax      (970)731-6656

Meetings are scheduled at 6:00PM on the second Tuesday of each month at 216 Metro Drive in Aspen Springs Unit #5.  Just turn left off of Highway 160 at the Turkey Springs Trading Post and cross the bridge on Hurt Drive.  Follow Hurt Drive to the top of the hill and turn left on Ute Drive.  The second right turn will be Metro Drive.  We are located at the end of Metro Drive.  Total distance from Highway 160 is about 1 1/4 miles.

Meeting notices are posted at the Buttercup Water Depot, the District Shop, and the bus kiosk on Hurt Drive.

District election results will be posted on the following websites:

Secretary of State                                                                   Aspen Springs Metropolitan District

Applications to request permanent mail-in voter status may be obtained from and returned to the Archuleta County Clerk and Recorder or online from the Secretary of State.

Aspen Springs Metropolitan District Transparency Notice


Pursuant to 24-6-402(2), C.R.S., notice is hereby given to the members of the Board of Directors Aspen Springs Metropolitan District and to the general public that the Board of Directors Aspen Springs Metropolitan District will hold monthly meetings, open to the public, on the second Tuesday of each month at 6:00 P.M. at the Metropolitan District building located on Metro Drive in Unit 5 Aspen Springs Subdivision. 

The dates for the monthly meetings are as follows:

January 12, 2021

February 9, 2021

March 9, 2021

April 13, 2021

May 11, 2021

June 8, 2021

July 13, 2021

August 10, 2021

September 14, 2021

October 12, 2021

November 9, 2021

December 14, 2021

Aspen Springs Metropolitan District

If you are unable to view the Transparency Notice below please contact the website manager at 
info@aspenspringsmetro.org
 for an alternate file type view this notice on line with the Colorado Special Districts Association at 
SDACO.org
 . Thank You.
Please click below for  links to MSDS reports for both magnesium chloride which is used to help stabilize our roads and reduce dust and the herbicide which the state requires we use to spray to reduce noxious weeds. 

Warning: Large file may take a while to load.

Pursuant to 24-72-201, et. seq., C.R.S. - The district's research and retrieval fee is $30.00 per hour after the first hour.  In addition, per 24-72-205 (5)(a) C.R.S., there will be a charge of $.25 per page copied or printed.  District contact information for open records request:  Shane Tuller, Board Secretary, 970-946-8777.  For additional information go to 

or

Adding buildings, fences or landscaping?  We recommend reading

for valuable information.

The District's Road Crews will be spraying the roadsides with herbicide for weed control this Spring.

Please refer to the Herbicide MSDS below for more information. 

https://www.nfpa.org/Public-Education/Fire-causes-and-risks/Wildfire/Wildfire-safety-tips

FIRE NOTICE:

Southern Colorado is still in drought conditions, and local emergency services are preparing for the upcoming summer fire season. Please do your part to mitigate around your homes, and be fire wise.

Burn Permits are required in Archuleta County for all burning, and may be purchased at the Fire Department. They are $10 for the year.